I Am Mario :: Resourceful Community (Early Childhood)
A Better World Ed Story
Welcome to a Better World Ed wordless video, human story, and lesson plan: I Am Mario :: Resourceful Community (Early Childhood).
Let's step into a unique human's mind, heart, perspectives, story, and community. Let's explore self, others, and our world in a humanizing way.
Take a deep breath. Let's get started with I Am Mario :: Resourceful Community (Early Childhood).
Click the "lesson plan" tab if you're looking for ideas on how to engage with this story on your own or in a group. If you're eager to start right away and want to create your own learning guide based on the narrative, click the "story" tab or play the video!

Better World Notes for all of us to remember: this story is an introduction to who this human is. It would take years (even a lifetime!) to wholly understand this person, just like it takes us such a long time to begin to understand ourselves and one another.
As we watch the wordless video, let's suspend judgment and strive to practice curiosity and wonder. Let's recognize bias and challenge our assumptions. Let's explore how we might move beyond these assumptions together in a meaningful way.
As we explore the lesson plan, let's remember these are not instructions. This is a learning guide. You can adapt this for your situation, and reach out to us anytime for ideas, too. You can also follow it step by step, if you'd like. Though we believe learning happens in so many ways, and these lessons can be adapted so beautifully by you(th) to create a magical experience. If we adapt, let's just remember to keep the actual story content authentic. These are real humans we're learning about -- let's stay true to their stories.
As we read the written story, let's remember that this person in the story is not representative of a whole culture or way of life -- better world learning means moving beyond generalizations and simple single stories. More on this in the humanity & belonging unit.
We've got to remember that this person is a unique and whole individual with unique, complex, and beautiful experiences -- just like everyone in our own lives and classrooms! We've got to live with ubuntu.
Judgment and bias are both quick to get and hard to get rid of. And both are really pretty boring.
But curiosity? Curiosity is magical.
Learning? Learning is forever.
Curiosity before judgment.
Wonder beyond words.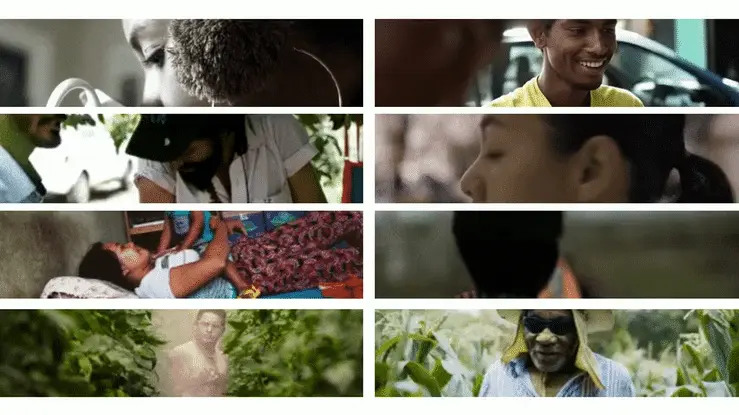 More Better World Resources: Looking for a powerful learning guide for empathy and curiosity practice? Here is a version for early childhood learning. Here is a version for self-guided learning at any age. You can use the lesson plan above in the "lesson plan" tab, or you can try one of these lessons that work wonders for any of the stories on Better World Ed.
Looking for a math focused "all stories" learning guide? Or one on deep breathing? On listening to understand? On how to make chai? Head to your Members Hub for more magic !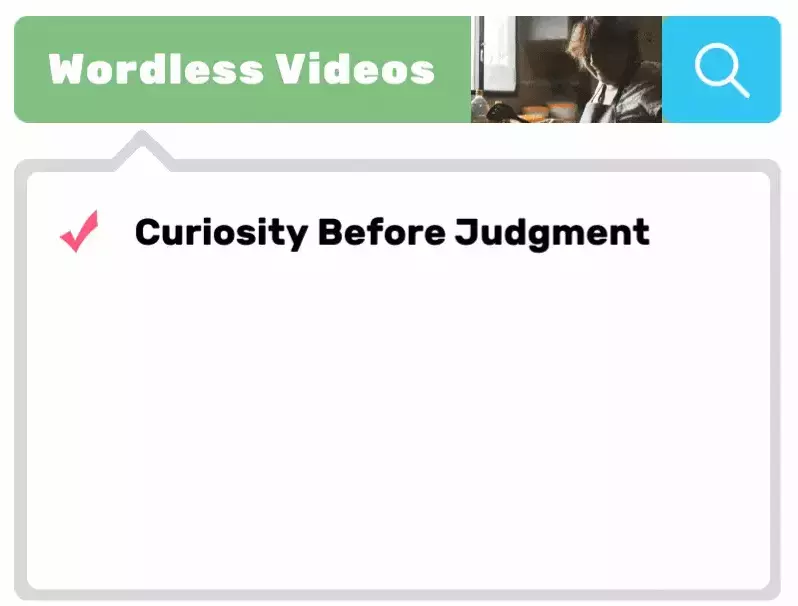 Math Topic
Addition, Addition & Subtraction, Addition and subtraction intro, Subtraction
Global Topic
Earth, Environment & Climate, Humanity, Belonging, Inclusion & Equity, Money & Financial Literacy, Stuff, Consumption & Environment
Math Objectives
What is addition? What is subtraction?
Literacy Topic
Author's Purpose, Comprehension, Communication & Collaboration, Critical Thinking, Evidence Collection, Inferencing
SEL Skill
Addressing Challenges & Community Engagement, Analyzing Situations, Appreciating Diverse Perspectives & Ways Of Life, Empathy, Understanding & Listening, Perspective Taking & Global Awareness, Reflecting Mindfully, Respect for Others & Character Development, Reweaving Community, Self-Awareness, Social Awareness, Social Engagement
Social Studies
Community Engagement, Culture, Current Events, Ethnography, Geography, Global Connections, Sociology
Science Topics
Climate, Ecosystems, Engineering, Invention, Recycle
I Am Mario :: Resourceful Community (Early Childhood)
A Better World Story
Buenos días! Good morning! 
My name is Mario. 
I live in Guatemala.

Let's Love Learning!
Hi there -- you've found Better World Ed membership content.
Become a member to access powerful wordless videos, human stories, and lesson plans!
If you're already logged in, upgrading your membership will ensure you have access to this content. Learn more here.