Donate to support Social & Emotional Learning that's Global!
Let's bring stories from around the world to a classroom near you!
Donate what you can to support students in learning about self, others, and our world in a meaningful way. Every donation helps us continue to create new stories, learn alongside classrooms, and reach more students around the world. 
Frequently Asked Questions
What is integrated Social and Emotional Learning (SEL)?
We love this question!
Simply put, we believe it's the future of school (if and when designed with serious depth and intention). And we create resources and content to help make that more possible. To help teachers bring SEL to life in academics, in a way where the lines start to blur between traditional classes. Where learners get to be their dynamic, inter-disciplinary, complex best selves!
Read about how we think about SEL and integrating SEL with Academics in our blog! We believe SEL can't live in a silo. We also believe academic subject matter can't either.
So the real-world problem solving that children engage with in our content makes it possible to practice math, empathy, social awareness, curiosity, question-asking, communication, collaboration, creativity, introspection, mindfulness, perspective taking, kindness, compassion, and literacy at the same time!
That makes kids really curious about, well, all aspects of learning. Research shows this is the skeleton key.
A lot of our work is based around what we've learned from the science around social and emotional development. CASEL, Character Lab, and the Greater Good Science Center are examples. We think it matters that brain science shows how important integrating SEL with academics is. Reading an article like this about Resilience and Grit is great; we have seen the best learning can happen when this kind of reading is paired with real-world examples from diverse cultures, all integrated with academic content.
And here's a little fun secret:
When we first started making this content, the SDGs weren't around yet and we weren't aware of terms like SEL and PBL and CRT and Global Competence and whatnot. Over time, teachers and school leaders around the world started showing us all the ways that layers of our content aligned with all of the various competencies, toolkits, and topics.
That has been a fun journey, as it reminds us that at the core, this is content by and for humans to all love learning. We didn't start with any specific skillset in mind, and we never plan to narrow our format to focus on any one particular skill or focus. The whole magic of this stuff — Integrated Global SEL — is that it's adaptive across all the ways we learn and all the things we can learn about!
What kinds of schools does BeWE focus on working with?
All. Every kind.
People have asked us before, "why not focus on the schools that need this most?"
We don't understand what that means, really. Every single one of us needs this the most. Look at our world today. Across every geographic location and socioeconomic status, we have humans making all kinds of decisions that have positive and negative impacts on self, others, and our world. Humans who went to all kinds of schools, and often some of the "most elite schools".
To us, there's not one type of school that's worse or better or more in need or less in need of social and emotional learning that's global, meaningful, and deep.
When BeWE learning is happening in every classroom — across every kind of school that exists in our world — we believe we will begin to move beyond the bias / perspective / prejudice / judgment that some students "need" social, emotional, and global learning more than others. We can then move closer to a mindset of "let's all become more socially, emotionally, and globally aware — together".
After all, we are all uniquely and beautifully gifted and talented humans. We all have limitless potential together. WE can make magic happen in our world together. And that's true across every type of school and every student.
WE ALL need to love learning about self, others, and our world. And we need this learning to happen as a united front — not as an us and them.
Why are the videos wordless?
Our students put it best:
This is the first time in my life I feel like I'm not being told what to think.
Everyone's always telling me what to believe and how things work. I feel like now I get to think for myself.
I'm always wondering about stuff. This is so cool because I get to do it while learning about the world.
Instead of telling viewers what to think, we want to ask you to think and question and wonder.
—
When we sit down at a meeting or walk into class, there is no voiceover telling us who other people are, what they're thinking, or what they're feeling. We have to wonder. We have to engage.
Yet too often we settle with a judgment — about self, other people, cultures, and ways of life — instead of remaining curious beyond that initial judgment. This judgment and prejudice starts by age 3, before most kids can even read.
Wordless videos can help kids value and act on their curiosity about other people, perspectives, and ways of life early in life and every day. And that's showing to matter for academic learning, too.
Wordless stories have been shown to boost curiosity and engagement, to improve reading comprehension and academic learning, and to help students explore topics that matter to them. These benefits are showing to be interconnected: fostering curiosity and a sense of purpose is fundamental for a student's academic success, and early math and reading success is a strong predictor of long term success. New research is also showing that curiosity building can play a huge role in a student's overall academic learning.
We live in stories. We learn through stories. We wonder through stories. Telling us how to think or what to think or why just isn't exciting. Empathy doesn't stick if you tell somebody to be empathetic. It's pretty ineffective to say "be kinder to others" or "wonder about others!!!" like an instruction. Showing is key.
Stories move people to action, and engaging content is SO important for kids today.
Plus, in a world of ads and messages screaming at us, taking out the words is just kinda refreshing.
Check out a story to see for yourself!
What do we mean by empathy?
We think of empathy as the journey of understanding the unique perspectives and qualities and feelings and dreams and desires and challenges of ourselves and one another. What makes us uniquely complex and beautiful? What inextricably connects us? What are we feeling? What are we thinking?
It's more than stepping into the shoes of another. It's stepping into the hearts, the heads, the eyes.. you know, everything!
In a way, it's like mindfulness at three levels at once: personal, interpersonal, and collective.
Empathy is the challenging practice of keeping our curiosity and wonder alive and kicking. (Tweet!)
The problem solving featured throughout our learning kits supports this kind of learning in a natural way.
What do we mean by global literacy and cultural literacy?
When we think about literacy, we are thinking of not just "learning to read", but "reading to learn".
We think of it as fluency. Or like a never-ending quest for understanding. For working towards deeper understanding day by day — and to celebrate our differences and uniqueness, and also celebrate what makes us similar. In short, we think of global and cultural literacy as the journey to become literate and even fluent in celebrating what it means to be human. Ubuntu!
A step beyond competence or tolerance. Moving more towards real deep literacy and fluency, with a desire and ability to celebrate cultures and perspectives different and similar to our own. Thinking critically and deeply about everything in us and around us. Thinking about what's inside, not just what's on the surface — of people, things, products, services, cultures, messaging, etc.
We think of global and cultural literacy as a journey, not an end.
Not just learning about the world as a finite process, but continually seeking new understanding in a way that enables us to effectively connect with one another in a rapidly-adapting world.
To develop the ability to think critically about our interconnectedness, our interdependence, our complex local and global systems, and our future as a species on this planet (and maybe beyond).
The problem solving featured throughout our learning journeys can support this kind of learning in a natural way, similar to when people talk about building entrepreneurial skills.
What about Creativity? Collaboration? Grit? Curiosity? Growth Mindset? Don't these matter?!
Yes!
All of these practices, values, and mindsets matter SO much.
The BeWE Learning Kits (stories, videos, and lesson plans) are designed in a way to bring about the practice of all the things that make humans beautiful and amazing.
The toolkit is designed around the lives, experiences, and perspectives of unique humans around the world. So every value, character trait, competency, and practice finds its way seamlessly into the curriculum just like these values and character traits find their way into the people we meet in our lives. Through going on this global journey as students, we are able to learn about each value/trait in action in someone's life, and then we can reflect and evaluate how that connects with our lives and other students' lives.
In the top left of your screen in the "learn" dropdown, you can see how we tag those values and mindsets to make lesson plans easier to locate not just by academic topic, but by SEL/character focuses as well.
Hear Dr. Tony Wagner share his perspective on all of the above!
Where can I find that super inspiring sloth?
Well, that was easy! (This is more like an AQ, not an FAQ.)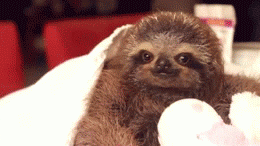 Are there other orgs doing what BeWE does? What makes this unique?
There are many organizations that focus on Social & Emotional Learning. And many that focus on real-world global understanding. And many focused on Project Based Learning. And many focused on Culturally Responsive Teaching. And many that focus on making academic learning more engaging. There are many orgs doing many amazing things.
BeWE exists to blend it all in a natural, organic, magical, human way. 
—
Here are some examples from CASEL as a primer to learn more about the SEL aspect of things! We also name some organizations in our Education and Teaching modules from our Global Literacy Deep Dives, and will be adding many more as we grow this year.
There are also a lot of organizations focused on non-cognitive skills, character development, 21st century skills, global learning, mindfulness, experiential learning, project based learning, and many other concepts that help to broaden the focus of school beyond strictly focusing on academic skills, outcomes, and test scores. We deeply respect Facing History and Ourselves, Teaching Tolerance, and EL Education to name a few.
—
We don't see anyone in this landscape as a competitor or as less awesome or something like that, though. We get asked why not all the time. It's just nearly impossible to feel that way. There's not really much more of an explanation there. Anyone working towards building a more empathetic, kind, mindful, critically aware, creative, collaborative humanity is a winner in our book.
That said, we do hear and feel that what we do is unique. There's a reason we registered an organization and dug into this work many years ago rather than joining an existing "organization entity".
Integrating global, social, emotional, and academic learning in a captivating, real-world, and globally adaptive way is HARD, and we couldn't find anyone obsessing over this challenge day in and day out.
A teacher once told us, "these stories are just dope!". That's what we're going for, and that's what we find makes us unique. When teachers share "this content is reminding me why I started teaching" or "BeWE curriculum will be the reason I keep teaching instead of moving out of the classroom" or "where has this been all my life?!", we know we're doing at least something well. 
We obsess over this stuff because we are here to captivate. To raise the bar. To make SEL not only integrated with academic learning, but something people feel they can't live without in their daily moments. To make SEL more than another term, but the beautiful amazing magic it truly can be.
So here we are trying our best to pull this vision off alongside students, teachers, school leaders, and other organizations in our landscape. We share learnings, we hear what others are experiencing, and we keep striving to iterate our wordless global content to make Global SEL both possible and captivating for everyone — early in life, every day, and everywhere.
We think of Better World Ed sort of like a Global SEL R&D team. We'd love to someday be the Global SEL battery under the hood of every classroom, school, district, and education org looking for globally adaptive, real world experiences that get kids excited to lead change in their lives and our communities.
In short, we want BeWE curriculum to be the behind the scenes support for this movement, while you (teachers, parents, schools, students, and, well, everybody) lead forward the learning experiences. You're out there bringing SEL to life, and we're here to make that experience super-duper-awesome in a way words can't even describe. (Hehe, get it? Our videos have no words.)
We're here to be collaborative WE fuel for the movement, not yet another vehicle competing for space. We're building a foundation of great content for all orgs and all schools, and we won't stop until every existing organization and network is able to leverage BeWE to lead change in the world. We're on a mission to build a self-sustaining system/cycle of content creation, educator engagement, and deep lasting systemic change. The deep, meaningful change we all dream of deep down asks for us to be WE, not individual actors competing with one another to be the best at making change. This curriculum helps youth feel that deeply over time.
Together, we can help youth execute on Lao Tzu's advice: "A leader is best when people barely know he exists, when his work is done, his aim fulfilled, they will say: we did it ourselves." WE got this, humans. Let's help youth learn that early in life.
Why does the curriculum have a cost? Why not OER or "free forever"?
We believe education is a human right, and that our education system needs a lot of work. There's a lot of reasons we've switched from all free resources to now asking schools and teachers to contribute. Learn more on why here: https://betterworlded.org/bewe-pricing-journey/
Does BeWE help teachers find funding for plans?
Yes! A few super quick resources that will open in new tabs:
We also discount plans by volume. So if you're a teacher or school leader wondering how to get everyone onboard, remember that as you toggle the quantity of users up for a plan, the price will drop dynamically right on the site.
Oh, and if you made it this far, try the code bewe33 at checkout! 🙂
What is the age range for this content? What grade levels?
We design our content for audiences of all ages (even adults), especially if you use the content to focus on your SEL and Global Competence goals. If you want to teach specific math concepts using these resources, we have aligned to Grades 1-6 so far. That said, many teachers find that it's easy to adapt the concepts from current stories to fit their grade level needs. Breaking it down a bit more:
Our SEL / Global Learning content is intentionally designed for all ages.
We've seen teachers and students engaging with this content all the way down to age 3, and all the way up to college. We've even seen organizations and companies use the content for leadership retreats and trainings. It can also be used for all kinds of literacy and social studies goals — you'll see the ones we've tagged for so far in the search bar and various dropdowns.
—
Our math alignment within this library of content is tailored to Grades 1-6 at the moment.
So if you want to teach fractions or decimals or ratios aligned to your grade level, the lessons and stories we've designed to help you do so are tailored towards a Grades 1-6 audience. It's a pretty quick fix for most teachers we work with to adapt a question here and there to fit it to their grade level for math and literacy, though. For them, they're more excited about having the stories as a base to work from.
—
There's so much more ahead:
We're working on raising the funding to grow our resource bank all the way from ages 2-18 for math, literacy, and other core subjects, too. First we'll focus on K-8, and then expand outwards. This will mean we will all have access to stories that have adapted math or literacy goals based on a teacher's needs, and it will also mean many more stories from all over the world to diversify the places and topics that can be a focus while learning any academic topic. Math, Literacy, Science, you name it. All in any region of the world, focused on any important topic, with tons of different ways to meet the same or different people from the stories over the years.
Together, we'll get there! And if you know a magical vision-aligned funder who'd love to help along the way, let's connect!
How do we decide where and how to make the stories?
Our process is super organic and based on our ever-growing network, and we're trying our best to get super inclusive across all kinds of borders and lines of difference.
It's hard, though. We're far from perfect. There's lots to figure out here. And since we're a small team on a small budget, it's tough to make the overall dream of content diversity possible just yet. Ideally, you'll pick a place on the map or pick a topic or pick a profession or pick basically any filter you can think of, and you'll find stories that were made with curiosity, empathy, and compassion. We're just not there yet. We have the network to make it happen and are working towards that, but, well, it's kinda expensive to make high quality stuff and we refuse to lower the quality bar. 🙂
Where matters. And How matters just as much, if not more.
Though we don't have an exact process and the story diversity isn't "perfect" (when we look at the breakdown of types of stories about various topics or regions, for example), we find it is the HOW not just the WHAT that makes this content unique, diverse, inclusive, and overall magical. Let's break that down:
Even if we could check every box today — have stories from every country tagged to every topic and whatnot you can imagine — we could still accidentally forward judgment and the danger of a single story. We could still forward bias or moral superiority or people feeling pity for other people or cultures. "Diverse" on the surface isn't enough. How we encourage learning and curiosity matters a ton.
From the very beginning and every step of the way, we've been thinking deeply about how to design this content. We focus on creating content that deeply encourages curiosity before, during, and after judgment. We ALL make judgments. The big journey for us all (yes, all of us adults too!) is to become aware of those judgments and start to become curious about it all. That's a big step on the journey to coming together and being WE. 
It's not solely about if we tick all those boxes off. It's about how we facilitate learning that focuses on curiosity and wonder and humility and compassion. It's about how we encourage deep thought and introspection. It's about HOW we encourage you(th) to open our hearts and minds, rather than letting any of these stories further reinforce our judgments and biases. Because, well, it's pretty easy to look at basically anything on the planet and settle into our comfortable judgments about others and ourselves.
What makes us unique is not our content diversity alone — it's the principles we strive to live by and strive to encourage in every aspect of the content WE create together. (Learn more about this on our What We Do page. The videos, stories, or lesson plans on their own aren't the magic. It's when they come together that the real dream magic becomes all the more possible.)
How will we improve the curriculum alongside teachers and students?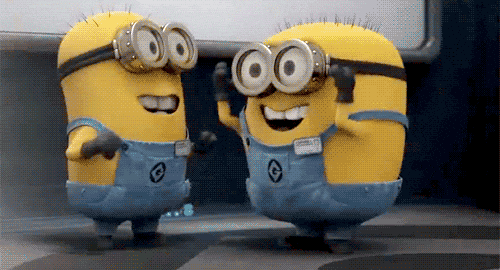 Our favorite question! There's a lot we want to improve on as we grow (we're soooo far from perfect), and there's a lot we've learned that's guiding our next steps. Here's a bit more on that story. We believe we're at 5% of where this product can be.
Also, our betterworlded.org/careers page has more on our culture goals. And betterworlded.org/impact has more on how we think about this mission.
How much do these resources cost?
We have a standard fee for each type of plan (at betterworlded.org/join), and then any amount you give as a donation over the standard fee is a tax-deductible contribution to Reweave ("Better World Ed"), a 501(c)(3) nonprofit corporation.
We deeply value donations to help balance out the cost of creating these resources, supporting our platform fees, getting into classrooms to film and observe to better our content, and to support educators in our network. Every single dollar you invest goes into the work we do to help us sustain and grow. The more you're able to contribute, the more we can make happen together and the faster we can create the next levels of this curriculum's breadth and depth. You're not investing in a static platform. Always learning, always growing.
And if you're wondering how many users to sign up, the more the better. Learning is way more fun together. Plus, the price per plan drops when you add more people onto your account. Extra fun!
Does BeWE offer Professional Development (PD)?
It's something we're exploring case by case for now when folks request in-person PD. We are a small team with limited resources, so getting to every corner of the country and world — while thrilling — is a bit complex to figure out financially. When schools or districts are able to host us and contribute an additional fee for this, it's something we're definitely open to and excited about. This fun experience is a way for you to share your interest in this and get the conversation started!
For online PD resources, we're kicking off all kinds of fun experiments. Email us to learn more!
Why video? Can't videos be too passive, rather than active?
We wondered that at first, too. Research and testing/experiences showed us another way.
What makes these videos unique is that they're wordless. When they're wordless, they spark curiosity. When curiosity is sparked about people and cultures, it creates a great space for curiosity to grow about the people within the same classroom.
And as that happens more and more, not only do students begin to wonder and inference about the content they're seeing — they begin to wonder and ask about the people in the room. It's active learning in every way.
How does this inter-disciplinary content fit with our largely compartmentalized school system?
We're striving to make this content adaptive so that it can work in both cross-disciplinary exploration of subjects as well as silo-ed exploration of subjects. That's to say we are making an effort to create lesson plans that give teachers the flexibility to fit this in regardless of what kind of school they're in.
The stories we create that pair with our videos have sections of green text in them. Those are questions we ask the audience. Youth often explore those questions in class with their teacher, and each green section has some kind of math, reading, writing, or communication prompt. Those prompts also often require a level of deeper thinking around the person's situation to figure out what that person might be feeling or thinking, and the prompts also vary in academic focus from section to section. You might see a math problem followed by a discussion prompt in the same page, for example.
This lends itself well to cross disciplinary exploration of our world. After all, when we live our lives there is no block of time where we are only thinking about math or about verbal communication in a silo.
Not every teacher and school has the opportunity to be teaching in this way, though. We have a rigid structure in most schools around the world, and so we're striving to adapt to make sure we can meet these needs. We don't want game-changing storytelling and heart-mind opening to be limited to a select few schools.
As we grow, you'll see more and more in our stories that we're incorporating more clarity for a teacher around how various aspects of the stories can be used for their specific subject. We're also going to be designing more lesson plans that are subject specific, so that the same story has a math lesson plan, a literacy lesson plan, a strictly-SEL lesson plan, and so forth. Over time, we'll be extending this beyond the classroom: we'll have stories that tie to workplace lesson plans and dinner-table lesson plans as well.
At betterworlded.org/what-we-do we share more about how all of this works, too! And here you can hear Sue, an amazing teacher and district leader in our community, share more on how this can be a resource to make a class like math more human and more cross-disciplinary!
How are the videos designed?
To Ignite Curiosity And Compassion In A Captivating Way! To help you kick off class by moving from head to heart.
When we walk down the street or walk into class, there is no voiceover telling us who other people are, what they're thinking, or what they're feeling. To learn, we have to wonder. We have to engage.
Yet too often we make a judgment — about other people, cultures, and ways of life — instead of remaining curious about our feelings and about the other person. This judgment and prejudice starts by age 3, before most of us can even read.
Wordless videos that are globally diverse — and filmed from a place of curiosity — can help us to introspect and act on our curiosity from an early age. To understand other people, perspectives, and ways of life every day. To move from head to heart in a mindful way, which is a great way to start any learning journey.
How are the written stories and lesson plans designed?
Real world problem solving that makes social and emotional learning feel natural, meaningful, and fun — while reinforcing math and literacy learning in a cross-disciplinary way!
Each video is paired with 3-4 stories about our new friend's family, backstory, and work. Each of those stories has multiple word problems that tie to SEL, math, reading, and written and verbal communication goals you have!
Here we begin to challenge our assumptions, and we learn to further understand a new person's unique perspective.
We all know it's healthy to flex our empathy and curiosity muscles. Engaging with these real world situations makes it feel natural.
The best part?
Every story not only makes social and emotional learning real, relatable, and fun — these stories help students see the "why" behind the math and literacy they're learning!
The lesson plans?
Creative ways to bring together social, emotional, and academic learning — in the classroom, at home, and in the community!
Each story comes with lesson ideas to help you engage your students, make an impact in their lives, and meet your academic goals.
Made with love and with educator guidance: We love adapting these resources based on classroom feedback.
Cross disciplinary: After learning about percentages at Shantanu's stall, students can write essays about what building community means to them in their life. Pick your subject, and there's a way to integrate it! 
Take the learning beyond the classroom: Our lesson plans have all kinds of classroom, home, and community project ideas to bring classroom learnings to the dinner table and into local communities.
Isn't this mission a bit risky?
Okay, so this question isn't frequent. But it's something we'd like to address as we've heard it enough times.
Sometimes people ask about the risks of teaching kids empathy and global understanding from a young age in a wonder-filled non-prescriptive way. About helping youth care about learning about themselves and each other in a deeply curious, wonder-filled way.
We didn't expect this, and have been thrown off by that question before. "Risk" isn't the word that comes to mind for us. It's fascinating though, because this question speaks to how differently we all can see the world. It has been a powerful and challenging exercise in practicing empathy to think about this question!
Regardless of where the question comes from or how often, it indeed is asked sometimes:
"But wait, what happens when millions of people are aware and globally literate and empathetic, compassionate beings? Couldn't that shift our social construct in huge, unpredictable ways?"
It definitely could. And though there's no proof that it will, we sure do hope it does. The story of our world could use a beautiful new, peace-full chapter right about now.
Another way to look at this: maybe the risk is in what comes if kids don't grow up this way?
Every contribution matters
so, so much!