Welcome to the BeWE Learning Hub!
Here you can share learnings, find out about new stories, see behind the scenes updates, and so much more as we grow together.
You can also ask for support, submit lesson plans, and share the impact you're seeing in your classroom. If you and/or your students want to share perspectives before and after engaging with the content which will deeply inform our growth and development, make sure to check out these two forms, too: Student Perspective Sharing Pre-Post and Teacher Perspective Sharing Pre-Post.
Looking for even more? Head over to the blog or the teaching unit!
Important notes to remember:
Better World Ed is a WE thing. That's why we abbreviate Better World Ed to Be WE. We LOVE learning together, and we're so excited for your feedback and perspective as we grow this movement. Please be open and share without holding back! 🙂
There's a huge world of teachers, school leaders, policy makers, and more who we can bring on this Learning Journey with us. Together! Let's build awareness about the need for global, social, emotional, and academic learning to make positive change in our world. Tag us on Twitter (@betterworldedu), Instagram (@betterworlded) or on Facebook and let's spread the impact you're seeing, the fun you're having, the learnings and growth moments, and the journey we're on together. #LearningJourney #BeWE #GlobalSEL #LoveLearning
With all of the stories of password theft and hacking and user data being compromised out there these days, we're extra extra extra mindful as an organization to protect every user's data and privacy. Please familiarize with the terms and privacy policy you've agreed to in signing up with us, and let's work together to keep this platform safe and welcoming for everyone!
Below you'll see a menu of the stories in your plan!
You can also read more about the research behind these stories and

how they align with standards

! Both open in new tabs 🙂
If you want to reflect and heartstorm on how to have complex conversations in your classroom (sometimes these will come up as you engage with the global stories), see here!
You can also do this through the search bar on the top left of your screen, or on the betterworlded.org/stories page! Sometimes lists are fun, though!
Scroll beyond the list below for all kinds of other fun and magic! 🙂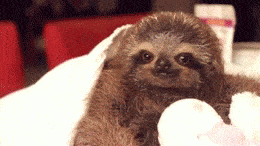 See examples of lessons in action for inspiration and ideas!
Need help with something?
Want to share a story from class?
Want to have your students share what they're learning with us?
Want to submit a lesson plan you've used to support other teachers?