I Am Latasha :: Best Me
A Better World Ed Story
Welcome to a Better World Ed wordless video, human story, and lesson plan: I Am Latasha :: Best Me.
Let's step into a unique human's mind, heart, perspectives, story, and community. Let's explore self, others, and our world in a humanizing way.
Take a deep breath. Let's get started with I Am Latasha :: Best Me.
Click the "lesson plan" tab if you're looking for ideas on how to engage with this story on your own or in a group. If you're eager to start right away and want to create your own learning guide based on the narrative, click the "story" tab or play the video!

Better World Notes for all of us to remember: this story is an introduction to who this human is. It would take years (even a lifetime!) to wholly understand this person, just like it takes us such a long time to begin to understand ourselves and one another.
As we watch the wordless video, let's suspend judgment and strive to practice curiosity and wonder. Let's recognize bias and challenge our assumptions. Let's explore how we might move beyond these assumptions together in a meaningful way.
As we explore the lesson plan, let's remember these are not instructions. This is a learning guide. You can adapt this for your situation, and reach out to us anytime for ideas, too. You can also follow it step by step, if you'd like. Though we believe learning happens in so many ways, and these lessons can be adapted so beautifully by you(th) to create a magical experience. If we adapt, let's just remember to keep the actual story content authentic. These are real humans we're learning about -- let's stay true to their stories.
As we read the written story, let's remember that this person in the story is not representative of a whole culture or way of life -- better world learning means moving beyond generalizations and simple single stories. More on this in the humanity & belonging unit.
We've got to remember that this person is a unique and whole individual with unique, complex, and beautiful experiences -- just like everyone in our own lives and classrooms! We've got to live with ubuntu.
Judgment and bias are both quick to get and hard to get rid of. And both are really pretty boring.
But curiosity? Curiosity is magical.
Learning? Learning is forever.
Curiosity before judgment.
Wonder beyond words.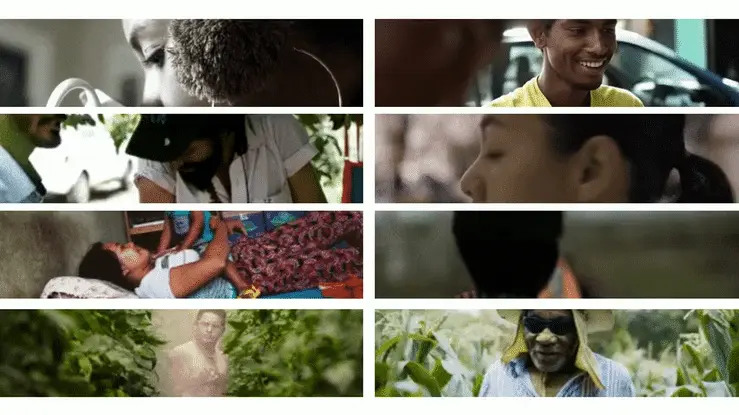 More Better World Resources: Looking for a powerful learning guide for empathy and curiosity practice? Here is a version for early childhood learning. Here is a version for self-guided learning at any age. You can use the lesson plan above in the "lesson plan" tab, or you can try one of these lessons that work wonders for any of the stories on Better World Ed.
Looking for a math focused "all stories" learning guide? Or one on deep breathing? On listening to understand? On how to make chai? Head to your Members Hub for more magic !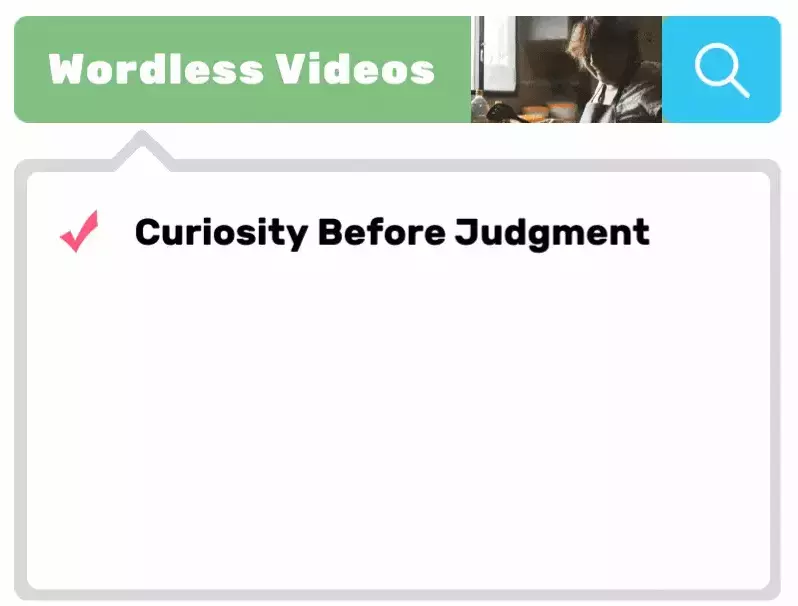 Math Topic
Addition & Subtraction within 100, Measurement & Data
Global Topic
Humanity, Belonging, Inclusion & Equity, Leadership, Community & Civics
Math Objectives
Strategies for adding 2- and 3-digit numbers, Time, Word problems within 100
Literacy Topic
Author's Purpose, Comprehension, Communication & Collaboration, Critical Thinking, Evidence Collection, Inferencing
SEL Skill
Addressing Challenges & Community Engagement, Analyzing Situations, Appreciating Diverse Perspectives & Ways Of Life, Empathy, Understanding & Listening, Equity & Justice, Inclusion, Belonging & Love, Peace Building, Conflict Resolution & Love, Perspective Taking & Global Awareness, Recognizing Bias & Assumptions, Reflecting Mindfully, Respect for Others & Character Development, Self-Awareness, Social Awareness, Social Engagement
Social Studies
Community Engagement, Culture, Current Events, Ethnography, Geography, Global Connections, Sociology
Hey, do you have a minute? Come take a seat and let's chat. I'm just hanging out, thinking about how life is kind of a collection of moments, that sometimes don't make sense until later. I've decided that's OK. You don't always need everything to be crystal clear, right? The best you can do is live in your own style and make sense out of your own purpose.
For me? I am community. I am my people. Connecting with the world, that's my reason for being here. I am the girl who sits on the stoop, watches the world, and has superpowers. I am a woman, a friend, and an artist– sometimes in that order, sometimes not. I tell my story and empower people through that story. That's where it's at for me.
I'll let you know more about my "superpowers" soon, but I've been wanting to ask: Have you ever struggled to make sense of things in your life too?
Do you understand everything that happens to you? Have you ever wondered what your story is about, or what is your purpose?
My superpowers are my voice and my story – what makes them "super" is how they are one of a kind. That, and the fact that they promote light. Me, I've found that music is a way to heal, both for myself and for those around me. I love hip hop, you know I do. I respect how it brings people together and gives them a platform to express themselves.
I try and let my music speak for itself. The whole bragging, "I'm the best ever" thing is not for me. I don't have time for that. I'm trying to get people to have a soul again, you know what I mean? I want to use hip hop in that light. I'm not in it for the ego at all.
Tell me about some of your "super powers." Do you use them for yourself, or share them with your friends and family?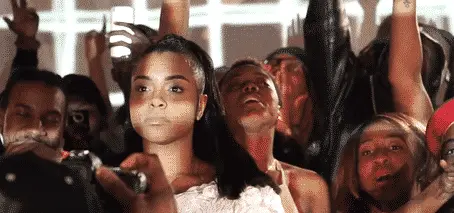 Growing up, I was told that as a black girl from Brooklyn, New York, I was destined for a certain kind of life. I would have to be "regular" to be successful. I would have to fit in to survive. My "job" was to be this stereotype that others had picked out for me, without even knowing me. My mom worked in an office. The man who was the father figure in my life made some poor choices, as the work he did was illegal. Those were the two sides of my life, those two different realities.
But my mom refused for me to get sucked into his lifestyle, and I couldn't see myself working for someone else at a desk. Not that there is anything wrong with that, that's not what I mean, but every day she would say she's going to get up and do something different, but she's still there. It's been 20 years and she's still there. I refuse to do that with my life. I refuse to be caught up somewhere where I feel like I'm not growing and learning.
Have you ever felt like others wanted you to act a certain way? What do you do when people judge you before they know you? What do you think are some expectations society has for you? Do you agree with them? Why or why not?
My mom's work day is pretty predictable. She works 5 hours before lunch and 3 hours after lunch. Can you use a number line to show how many hours she works in a day? If I tell you she takes her lunch from 1p-2p, what time does she start work? And end work? Can you draw these times on a clock?
Now, what if I told you in one week she works 40 hours and in the next three weeks she works 120. How many hours does she work in a whole month? Can you imagine doing that your whole life in a job you don't love?
I try to live my life in a way that's not just for me. It's for my mom, for my aunt, for the girls that see me perform my music, and for the boys who respect others. I want to change minds. I need them to see that they don't have to be what they've been told to be. I'm not trying to sit here and say I'm trying to be the best rapper alive. I'm trying to be the best me alive. You know what I mean? My goal is to keep being a better me.
Who are some people that have had a big impact on your life? Who do you think you influence with your actions? Have you ever felt like you were destined for something bigger than the world around you could even imagine? What does your 'best me' look like?
There was a time where I wasn't living in my happiness. I was so afraid because people would tell me I had to do this or that, and I didn't know if I was living up to their expectations. But I made a commitment to fully pursue myself, and that meant pursuing my music. Is it easy? Of course not. But what is easy?
Even with my struggles, I take time to appreciate the little things, and that keeps me grounded. I'm grateful for my health. I'm grateful for my home. I'm grateful for having a good meal on my table. My affirmations look like this now. But my affirmations haven't always been this way. There was a time where I wanted to escape everything I knew. I felt distanced and unloved. Now I'm practicing looking at the world around me in a positive light. I'm taking all that negativity and finding the beauty in things, even if it's not always easy.
Do you ever find it difficult to recognize what you're grateful for? What are some ways to remember the gifts that you have in your life? Can you make a list of the "little things" that you sometimes don't appreciate, but are really important?
Learning Objectives
Students will learn about many topics, including: Strategies for adding 2- and 3-digit numbers, Time, Word problems within 100, Addition & Subtraction within 100, and Measurement & Data.
You might begin class with a breathing exercise as we explore Latasha's story. Deep breathing is so healthy for us all.
1

Start with a BIG QUESTION: "What does your best you look like?" Remind students you don't mean physically, but rather how we act, speak, and all together "show up" in the world. Provide a couple of examples of you showing up as your "best self".
Invite the group to share an example of their best selves as well. "Why might we sometimes not be this person? How can we support each other in being this person? What pressures are on us in our lives to not be this person? What support do we have to be this person?"
2

DIVE DEEPER WITH LATASHA: Begin by watching the video of Latasha above. "What might be some superpowers Latasha has?" Read the accompanying written story to explore her idea of superpowers more. Near the intro of the story, Latasha describes what she means by 'superpowers.' To check reading comprehension, ask students, "What are Latasha's superpowers? In what ways do you feel these are superpowers? Why or why not?"
Encourage them to think of a strength or passion they hold as a superpower. Some may resist this idea, and that's ok. You could ask, "What makes a superpower?" Once the class comes to a common understanding of superpowers, give them time to come up with a superpower of their own.
They could work in pairs to share their superpower and help each other come up with a super-person name; you can continue to use this special nickname as a way to boost a student's mood or confidence.
Latasha goes on to discuss the importance of gratitude, the challenge of being true to herself when society has expectations of how she "should" be, and how our actions can impact others. You could facilitate a discussion on all these prompts, or select one or two that feel appropriate for your class. A few activity ideas to accompany the discussion prompts in the story:
Students draw a "best me" picture – encourage them to think creatively how to illustrate values and actions in a picture
Start a class gratitude journal
Students could draw/write a short story about someone whose actions have impacted their life
3

MATH INTEGRATION: Now let's practice telling time, practice strategies for adding 2- and 3- digit numbers, and complete word problems within 100. Later in the written story, Latasha discusses her mom's predictable work schedule and asks students to think about how many hours a day and a month her mom works.
Students can use this prompt to practice adding on the number line and, once they figure out the hours, students can also figure out what time Latasha's mom starts and ends her work day. By drawing their own clocks, they become more familiar with telling time. They could also use the number line to determine how many hours in a month she works, or experiment with other strategies.
To tie in this exercise with the broader concept of the lesson, consider asking students, "How might it feel to spend this many hours in a job you don't really like? When might it be important to do so? Could you still be your best self when doing something you don't really like?"
To help students empathize with Latasha's mom, consider doing the same math exercise above, but with the student's school schedule. They may not always like school, but they can still show up as their best selves!
4

SELF-REFLECTION ACTIVITY Debrief this lesson by inviting students to share their activity from Step 2 (picture, story, gratitude journal). You could hang these pictures or stories around the classroom, or create a special gratitude journal space in the class where students can go for a couple minutes of peace and quiet.
Keep Learning at Home
When students go home at the end of the day, ask them to talk with someone important in their life about this same "best me" topic. What does that person's "best me" look like? Learners can draw them a picture as inspiration, or find another art form (poetry? music? dance?) to express in everyone's unique way! Just as Latasha does through her music.