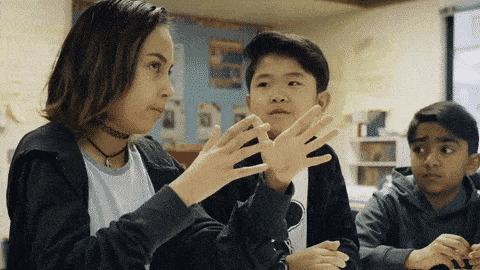 The SEL Research Guiding Better World Ed's Learning Journeys
Better World Ed is informed by SEL research and data, global competency research, and educational/behavioral psychology research. Most importantly, it is informed by consistent experiences learning from educators and students.
In this resource, we explore more about what we've been learning and why Global, Social, and Emotional Learning is so critical for all of us throughout our lives.
Categories
Articles, BeWE Learning Journey
Tags
Approaches, Learning, Mission, Research, SEL, Teaching, Why BeWE
Browse Related Articles and Resources
The SEL Research Guiding Better World Ed's Learning Journeys
SEL Research Introduction
Better World Ed is informed by SEL research and data, global competency research, and educational/behavioral psychology research. Most importantly, it is informed by consistent experiences learning from educators and students. This guides the development of Learning Journeys: videos, stories, and lesson plans that encourage the practice of empathy, understanding, and meaningful learning about new cultures and academic concepts. The goal: help you(th) love learning about self, others, and our world.
Teachers feel Learning Journeys are unique because of the use of real, authentic, and captivating storytelling as a hook and learning foundation. A good story can inspire curiosity in all of us, regardless of age. In the classroom, providing real stories from a unique human's perspective helps students make deeper connections with what they are learning.
Through wordless videos that share a glimpse of someone else's world, students tap into and further develop their curiosity — a skill proven to ignite a sense of lifelong learning and to increase academic achievement. Removing the context and prescribed narrative from a video gives students' room to use their imagination, another essential life skill, to understand the narrative based on what they see. Pairing the wordless videos with standards-aligned lesson plans, students and teachers dive into real-world applications of problem-solving and critical thinking. Students have the opportunity to actively explore new regions of our world, and to engage in dynamic learning experiences that increase empathy, curiosity, and problem-solving (reference #4 in "resources" tab).
Better World Ed content can be used to teach a variety of topics like math, science, social studies, and literacy all while building social-emotional competencies to help students learn to love self, others, and our world.
Meaningful SEL leads to student success in school and beyond
Meaningful learning happens when students are engaged in their learning, motivated to proudly complete the task at hand, and are eager to participate. And yet it is estimated that by high school between "40%-60% of students become chronically disengaged", stemming from a lack of social-emotional development in early childhood. This statistic is a reminder that we have so much work to do together in making SEL possible early in life, every day, and everywhere. Building SEL skills in school help students become more motivated and loving humans, well beyond their time in the classroom.
SEL improves student engagement & academic performance
When students can relate to the content they are learning, they activate their curiosity muscles to want to learn more. Providing consistent SEL opportunities plays a major role in a student's development and approach to school. With more engaged students, schools with SEL programs have experienced a reduction of student fights by half, annually, with an increase in collaboration. Years of scientific research show that SEL, when integrated into the school day, helps develop the "whole child" — leading to greater academic growth, increased high school graduation, and future life success.
Too often we look at SEL as a nice to have — something we simply don't have the time for but wish we did. Though it's incredibly important we make the time. Significant research and studies are showing that all learning is "inextricably linked." Access to SEL not only increases student engagement but leads to even greater academic outcomes. Researchers found that when SEL is embedded within the school curriculum, there is an average increase of 11 percentile points on academic achievement scores compared to their peers who did not receive SEL programming. SEL is a key link to academic success.
SEL Improves Career Readiness
87% of teachers in a survey have expressed that a larger focus on social-emotional learning will positively affect their students' workforce readiness. More than ever before, business and political leaders are urging schools to also pay close attention to "nonacademic education" to ensure students are learning the critical skills needed for a successful future. The in-demand skills that prepare students the most for present and future 21st-century jobs are the ability to problem solve, be creative, communicate and collaborate.
SEL has also been shown to directly correlate with students' desire to continuously learn throughout their lives. Researchers have found that there is a positive relationship between SEL variables (such as peer relations and self-management) and both formal and informal lifelong learning.
SEL Improves Our Overall Life Experience and Outcomes
Character qualities and competencies affect not only a student's experiences in school, but how they approach every situation throughout their lifetime. The association between SEL instruction and an increase in self-esteem has been shown to improve a person's mental wellbeing and is correlated with higher salaries over time. Children who have access to SEL are able to cultivate deeper relationships with others, listen and understand varying perspectives, and get along with people from different backgrounds (reference #18 in "resources" tab). SEL from an early age lays the foundation for a strong sense of self to overcome obstacles one faces throughout life. In turn, they can help others do the same as we work towards a better world together.
Plus, it's incredibly cost-effective to bring SEL to life in more classrooms. A cost-benefit analysis conducted by studying specific SEL programs discovered that there was an average benefit of $11 for every $1 spent on the interventions. When exposed to SEL material, there were fewer instances of negative outcomes such as delinquency and drug use, while more instances of positive outcomes like higher academic grades. By prioritizing SEL, schools are not only investing in students' futures, but the future of society as a whole. 
Why Better World Ed content features wordless videos and human stories from all over the world:
1. To Strengthen Our Empathy Muscles
Every Learning Journey includes a wordless video that enters the life of a real human being. Real emotions, real situations, and real experiences that actually feel relatable to students. These experiences create opportunities for students to explore our similarities, differences, and all that makes us human. By building a foundation of empathy and compassion for others, we can work towards a society beyond hate, prejudice, apathy, and violence towards one another.
2. To Ignite and Fuel Curiosity
By switching the focus from an auditory to a visual experience, students tap into their imagination as they watch the stories of individuals unfold. Rather than provide the context to students, a wordless video invites students to wonder, be curious, and to infer (inferencing matters!). They begin to create the narrative as they ask themselves questions like "Why does a farmer have to wake up so early?" or "How long does it take the traveling librarian to get from one town to the next?". Using vivid imagery in wordless videos is a highly effective tool for creating associations with new vocabulary and overall student learning.
3. To Encourage Belonging
Exposure to people outside of a student's normal scope offers the possibility to develop a sense of belonging. By seeing someone in a different city, state, or country, students can see and discuss how we are all interconnected. Access to different situations, places, and cultures helps provide a "broader perspective of diversity", allowing students to make meaningful connections. These connections help students understand their role in the world, and how individual actions may impact other people.
4. To Develop Real World Problem Solving Skills
Learning Journeys include real-world math problems that are exciting for students. Figuring out how many mangoes a farmer will keep for his daughter is proving to be way more interesting than math that "doesn't feel relevant". When posed with a real-world situation, students utilize different SEL skills and prior mathematical knowledge to find a solution. By making the connection to the person before the numbers, the numbers come to life. Math, then, comes to life in a fun, real, and welcoming way.
5. To Cultivate Global Understanding
Immersing in different cultures, taking the time to understand them more deeply, and learning about individuals within a culture different from a student's own experiences can be challenging to do meaningfully. Learning Journeys make this kind of learning possible in a beautiful way.
When students have the resources to investigate the world and the people in it, they are one step closer to exploring their own place in the world. It provides them with a way to reflect on their experiences, decisions, and thoughts. Reflection is a powerful way for students to go beyond their perceived boundaries of what "normal" is by deepening our sense of self, others, and our world. Students then begin developing the skills of a globally aware, compassionate citizen through the recognition and appreciation of others' perspectives around the world.
Bringing Global SEL to your school or district
Give your students authentic social, emotional, and academic learning opportunities.
Having a class environment that fosters empathy and curiosity leads to better academic outcomes and improved wellbeing of each individual child. Students are more likely to share their opinions out loud and listen closely to differing viewpoints. When students have the chance to have open discussions, they are less likely to see opposing views as a threat, but rather as a learning experience. Learning Journeys that can be used across subjects — math, ELA, science, and social studies — enhance student learning and connection with self, others, and our world.
Integrate meaningful experiences school-wide to teach students how to love learning about self, others, and our world.
When SEL and global experiences are woven into the school day, students become more engaged in their learning. Academic scores naturally rise because students are motivated and enthralled in school. They see the purpose of learning, by learning from and connecting with the lives of other people. They can better connect with the school, with themselves, with their classmates, and with their community. With Global SEL, students can become citizens who are empathetic, compassionate, creative, and prepared for all that life brings.
The SEL Research Guiding Better World Ed's Learning Journeys
Boris, V. https://www.harvardbusiness.org/what-makes-storytelling-so-effective-for-learning/.
"Curiosity is critical to academic performance." https://www.sciencedaily.com/releases/2011/10/111027150211.htm
. "(n.d.)." Social and Emotional Skills Well-being, connectedness and success. http://www.oecd.org/education/school/UPDATED Social and Emotional Skills – Well-being, connectedness and success.pdf (website).pdf 
O'Connor, R, J Feyter, A Carr, J Luo and H Romm. "(n.d.)." A review of the literature on social and emotional learning for students ages 3–8: Characteristics of effective social and emotional learning programs (part 1 of 4).
Durlak, J. "The impact of enhancing students' social and emotional learning: A meta-analysis of school-based universal interventions." https://www.casel.org/wp-content/uploads/2016/08/PDF-3-Durlak-Weissberg-Dymnicki-Taylor-_-Schellinger-2011-Meta-analysis.pdf.
Ibid.
Harris, M. "Teaching Empathy on the Playground." https://www.playworks.org/case-study/teaching-empathy-playground/.
Bridgeland, J, M Bruce and A Hariharan. "(n.d.)." The Missing Piece: A National Teacher Survey on How Social and Emotional Learning Can Empower Children and Transform Schools. http://www.casel.org/wp-content/uploads/2016/01/the-missing-piece.pdf.
Ibid. 
Bridgeland, J, G Wilhoit, S Canavero, J Comer, L Darling-Hammond and C Farrington. "A., Wiener, R." (n.d.). http://nationathope.org/wp-content/uploads/aspen_policy_final_withappendices_web_optimized.pdf.
Ibid
Soffel, J. https://www.weforum.org/agenda/2016/03/21st-century-skills-future-jobs-students/.
Schonert-Reichl, Kimberly A., Ph.D., Jennifer Kitil, M.P.H., and Jennifer Hanson-Peterson, M.A. "To Reach the Students, Teach the Teachers." CASEL. February 2017. http://www.casel.org/wp-content/uploads/2017/02/SEL-TEd-Full-Report-for-CASEL-2017-02-14-R1.pdf.
Bridgeland & Hariharan, 29 
Schonert-Reichl et al., 5 
Soffel
Prince, K. "Preparing All Learners for an Uncertain Future of Work." https://www.gettingsmart.com/2019/02/preparing-all-learners-for-an-uncertain-future-of-work/.
"Parenting Matters: Supporting Parents of Children Ages 0-8." Washington (DC): National Academies Press (US); 2016 Nov 21. 2 (n.d.).
Kasper, L. "Unspoken Content: Silent Film in the ESL Classroom." National Council of Teachers of English. http://lkasper.tripod.com/unspoken.pdf.
Machado, A. https://www.theatlantic.com/education/archive/2014/03/is-it-possible-to-teach-children-to-be-less-prejudiced/284536/.
Rasmussen, K. "Using Real-Life Problems to Make Real-World Connections." http://www.ascd.org/publications/curriculum_update/summer1997/Using_Real-Life_Problems_to_Make_Real-World_Connections.aspx.
"Teaching for Global Competence in a Rapidly Changing World." Asia Society. https://asiasociety.org/education/leadership-global-competence. "(n.d.)." Asia Society. https://asiasociety.org/sites/default/files/inline-files/teaching-for-global-competence-in-a-rapidly-changing-world-edu.pdf.
Leadership is a Global Competence. (n.d.). Retrieved from https://asiasociety.org/education/leadership-global-competence
Avery, P. "Teaching tolerance: What research tells us." (Research and Practice). https://go.galegroup.com/ps/i.do?p=AONE&sw=w&u=googlescholar&v=2.1&it=r&id=GALE|A92081394&sid=googleScholar&asid=6be29752.
Ibid
SEL Research Behind Better World Ed.