A Lesson Plan For Every Parent & Every Family. Global SEL For Home Learning. Ages 2 & Up.
This lesson plan is for every parent and every family. For building empathy and understanding alongside our children. Ages 2 & Up. All through a powerful poem from Khalil Gibran: On Children. Let's remind ourselves and one another of this critical lesson as we engage with Global Learning Journeys.
1) Reflect on a time in your life where you felt like you were "alongside" someone. Once you have this moment or image in your mind, read the below poem.
2) RECOGNIZE WONDER & ASSUMPTIONS
Write down or discuss what you notice in yourself after you read this poem by Khalil Gibran. What do you notice? What do you wonder? Any assumptions you had about yourself or your family that you might want to further explore after reading?
3) DEEPEN THE CONVERSATION
Discuss what you are noticing and wondering about. As you do, you may find the story of Lam, Suci, or Divine to be a powerful complement to bring in another perspective to your conversation. (Use the search bar above to find stories focused on each person!)
4) LOVE LEARNING FOR LIFE AS A FAMILY
Share something that resonates deeply with you from your experience today with everyone in your family. Share how you will strive to bring a lesson you learned today into your everyday life with your family. Ask everyone to share ways to hold one another accountable in a kind, compassionate way.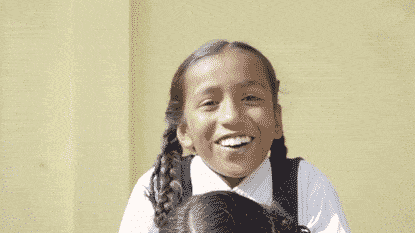 Wordless Stories & Lesson Plans For Parents, Kids & Home Learning
Teaching empathy isn't a one time thing, and it doesn't end after this lesson. Every time we teach empathy, we can practice it in our own lives as well. Wordless stories can have a deep and lasting impact.
Learning Journeys are academic and research-backed. Wordless stories and videos that encourage curiosity and empathy for self, others, and Earth. Humanizing written short stories that make math and literacy real-world and relevant. Lesson plans that make learning inter-disciplinary and full of wonder. Social Emotional Learning with awe-inspiring depth.
Read more here about why our videos don't have words: no prescribed narrative, no language barrier! Social Emotional Learning (SEL) that helps early childhood learners prioritize curiosity and understanding over judgment and bias from an early age. Through wordless stories!