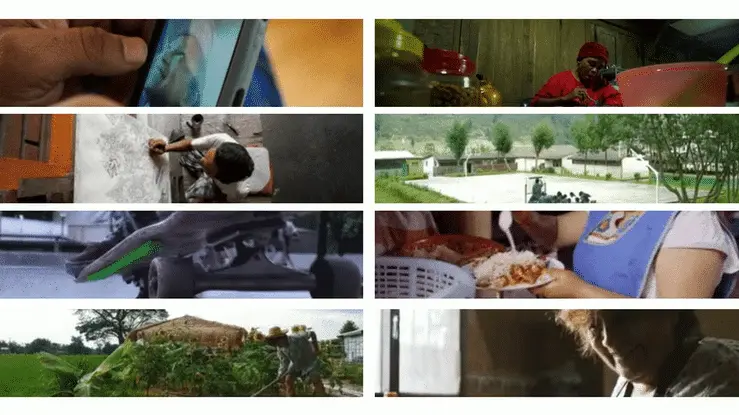 Funding Your Global Social Emotional Learning (SEL) Program
So you want to bring Social Emotional Learning (SEL) into your classroom in an exciting, global way. Annnnd you don't know how to pay for it yet. Don't fret! You're in the right place! Let's Get SEL Funding.
Here are ideas teachers in our community have tried and tested. Depending on your situation, one of these might be the perfect approach.
Tags
Funding, Funding SEL, SEL, SEL Program, Social Emotional Learning, Teaching
Browse Related Articles and Resources
Funding Your Global Social Emotional Learning (SEL) Program
Let's Bring The Fun Into SEL Funding.
So you want to bring Social Emotional Learning (SEL) into your classroom in an exciting, global way. And you don't know how to pay for it yet. Don't fret! You're in the right place! Let's get SEL funding together, in a time when we all know just how important SEL really is for students, teachers, parents, and all of us humans.
Here are ideas teachers and school leaders in our community have tried and tested on the journey to get funding for BetterWorldEd.org's Social Emotional Learning resources. Depending on your situation, one of these might be the perfect approach to find funding for your new favorite SEL program. Social Emotional Learning is for every learner. 
SEL Funding for your classroom:
Create a crowdfunding campaign to find SEL Sponsors!
Make a fun video with a powerful call to action, write a compelling purpose statement, and share it out with your social network. Three sites that are great for this kind of campaign:
Create an SEL funding fundraiser for your classroom on Facebook
If you are looking for a quick way to set up a fundraiser and don't have the capacity to mobilize your network through a crowdfunding site, utilize a popular social media network instead: Facebook. You have the option to set up a fundraiser for a nonprofit or for personal causes, and Social Emotional Learning (SEL) is a personal cause that you truly believe in, right? So why not get started today! You can have your fundraiser up and ready to share in minutes. Yes, minutes.
Start a school-wide SEL funding fundraiser
Make it an engaging mission-driven experience for students, parents, and the entire school faculty. School fundraisers can be as big or small as you'd like. Some things to consider are:
How do you want parents to be involved? How would you inform parents of the importance of Social Emotional Learning for their child and why Global SEL is the way to go?
Do you want the fundraiser to consist of an event where all stakeholders can participate as part of the donation process?

A fun idea could be to host a Love Learning Family Night (even virtually on Zoom!) that has different team-building exercises for families to participate in, classrooms set up as different parts of the world to learn about different cultures and have open discussions. To collect donations, you can sell admission "passport" tickets and also have donation boxes around the school or in a video chat. Student helpers could monitor the boxes and share with parents why they want to have Better World Ed Learning Journeys in their classrooms.
Get some help! School-wide fundraisers are a lot of work, but can provide you with the funding necessary to bring your SEL funding vision to life for not just your classroom, but the whole school!

Reach out to invite school district officials to participate, too

Ask the PTA or PTSA for help in planning and budget to host (if necessary)

Seek out parents for help, this could be a really great way to engage with parents on a topic that many people truly care about

Reach out to local media and see if they will write a story to spread the message of increasing Global Social Emotional Learning access and funding
Sell ethically sourced / created goods at a small margin to both support amazing organizations and also to raise money with the proceeds going towards your new Global Social Emotional Learning collaboration! (We used to sell ethically responsible goods a long time back, so never hesitate to reach out about this if you have questions or want to brainstorm ideas / companies to partner with!)
Apply For Grants For SEL Funding
Search for grants that fund teachers and schools who want to increase SEL and add BetterWorldEd.org in the proposal. We can help with this anytime:
Search for Educational Foundations near you that support local schools. Your district may even have its own Education Foundation that supports funding for programs like BetterWorldEd.org.
Present Global SEL to the PTA / PTSA committee
Write a funding proposal and present it at the next PTA/PTSA meeting to get Global SEL funding for you or more educators at your school:
Adults benefit from SEL as much as students do. So, why not have a mini-lesson at the next PTA/PTSA meeting? Teach them like you would teach the kids, and see how engaged they are. Have fun with it and see what happens! To get the creative juices flowing, watch a few Better World Ed videos and see which one you think would resonate most with your PTA/PTSA audience.
Use a resource like this to build awareness with your PTA/PTSA about Better World Ed and this journey to reimagine SEL together.
Teach School Board Members or Educators an SEL Lesson!
Bring Better World Ed to the school board as a resource you can use so it's easier to get approvals from everyone else who has to make a budget call — like your principal and instructional coaches.
Sometimes, teachers find learning tools much quicker than school district officials. If you want a program, you may have to pitch for it — or teach for it! We've seen much success from multiple school districts by Principals who have literally taught a story from Better World Ed's library to the school board. Engage them, tap into their child-like nature, and open their eyes to the magical experiences of Global Social Emotional Learning (SEL)! Help your principal to facilitate the lesson, or do it yourself if that's an option!
And always follow up with the board, they may need a little encouragement to truly understand the impact of what Global SEL means. Share with them how these Global Learning Journeys can be integrated into academics and don't have to be an additional curriculum for teachers. Rather, it's a resource to support what's already happening in classrooms! 
Connect with a Social Emotional Learning (SEL) ally who will help you
Find your Super Sue (see video below) at your organization or in your district. Who is that person who would really love to see this come to life? Who works at the district level that you can connect with?
Have a chat with your instructional coach, share with them the SEL content that you want to provide your students and share your why. Let them see and feel your passion for this vision. Then, see if they can support you as you move up the ladder to the district's Director of Instruction and curriculum on the quest for funding.
Understand where SEL can fit within a school budget and see how to allocate funding dollars for SEL funding:
Certain states have already begun creating learning goals and providing resources for SEL. Check out this document to see if your state is one of them.
Whether your state has established SEL goals or not know that according to the Elementary and Secondary Act (ESEA) in Titles I, II, and IV, there are ways to secure funding for SEL to be a part of your school. Schedule a chat with your principal to see how you can work together to make it happen!
With research, you can show how SEL improves academic achievement for disadvantaged youth, school-wide, and allocate Title I dollars to increasing SEL programs.

Your school can use Title II funding to improve the school climate and culture by providing more SEL-specific training and resources to facilitate positive experiences for the whole school family.

Using Title IV funding, your school can increase SEL activities to decrease violence at schools and communities and increase parent involvement to support positive academic outcomes. Check to see if your state is one that is already allocating dollars to SEL programs.
You may be surprised by the amount of love and compassion people you know have because that is the beauty of being a human. We are all capable of showing and sharing those emotions. Before anyone can help you, they need to know what your goals are and why Social Emotional Learning (SEL) along with global competence is important for your students. Speak and write from the heart!
Whichever approach you decide to try, be sure to provide some type of follow-up with the gracious supporters who are helping you reach your classroom goals.
There are different ways to follow-up, but here are a few to get you started:
Get students involved by writing thank you letters, drawing pictures, sharing their reflections from the project, or even a quick thank you video!

Send over a heartfelt email or handwritten letter. People always appreciate knowing that they helped make a difference, so let them know how they did and reiterate why SEL matters.

Continuing the relationship with donors/supporters by staying in touch and sending occasional updates and always showing how they made it possible for your students to experience authentic learning opportunities!
And, if you want to read even more about this, here are some great resources to help think about how we might raise this SEL funding together.
We can't wait to see how you creatively fund SEL for your classroom. Global and Meaningful SEL is incredibly important for your kids and we are thankful it is important to you, too. Reach out to us anytime (seriously.. anytime), and we can help strategize ways to get your next fundraiser or presentation off to a great start. And then we can celebrate together when you get that SEL funding! 🙂
Funding Your Global Social Emotional Learning (SEL) Program
More SEL funding resources coming soon!