Better World Education Culture Goals & Jobs
We are lifelong learners, educators & storytellers creating the education curriculum that we wish we had as kids. We are not currently hiring for any full time positions (we're on a very tight budget, as it has been hard to raise funding for this work), though we always love connecting with vision-aligned humans.
Learn more about Better World Ed's mission, our culture goals, and about future opportunities below. Stay connected and updated about future opportunities here. And if you know magical donors who might make hiring more amazing humans possible, send them this way? 
We believe the best way to make change is to live it.
That's why the same core values guide our vision, our culture, and our approach. Vision = Culture = Approach.
We use the curriculum we create, too. This isn't just for youth — it's for you(th). All of us.
Through our education Learning Journeys, you(th) around the world further develop powerful capacities: self-awareness, global curiosity, 21st century life skills, civics, character, belonging, well-being, and cultural understanding.
Our team is striving to develop and live with these same capacities every day.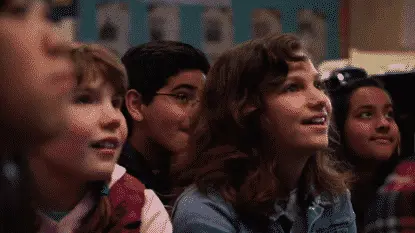 Key word: striving. We're quite far from perfect, and living out these things in thought, word, and action consistently is challenging. We make many mistakes. (We also do great stuff, too.) When we make mistakes, we strive to learn from them deeply, and we strive to grow and change as we go forward. While apologizing meaningfully and learning to forgive ourselves (eventually).
Heartstorming, not only brainstorming.
Asking for help early enough. Moving away from our need to "figure it out solo", and instead trusting in those around us to support. Prioritizing gathering perspectives and feedback while still creating in a way that doesn't slow us down short or long term.
Not focusing on who gets credit or who is recognized for what, and always remembering this mission is about — and requires — WE.
Deep, true collaboration. We crave this not simply as "process", but in a natural, almost second nature way. We have learned, seen, and now trust the magic of this WE over the past 5+ years of building. We need more WE in our world.
We believe learning and reflecting on all of the above doesn't have to slow down. We want to work with people who wonder, explore, love learning, seek out meaningful feedback like a vacuum cleaner, and seek growth at every opportunity.
Join us not to know, but to learn. Not to work "for" us, but alongside us. Not to build your personal resume and seek credit, but to create this collective impact as WE. To surround yourself with people striving to be even more hungry and even more humble as we grow.
Striving to move beyond assessments and rote learning and into really practicing this stuff day in and day out.
Striving to listen deeply with one another not to respond or fix — to simply listen. To learn. To be present alongside each other. And to respond or fix when actually asked.
Striving to breathe calm through the chaos. To live at peace with self and one another. 
Again, key word: striving. 
If the above is filling your heart and soul cup (of chai), great. Keep reading. We share more details below on roles, notes on our current situation as an organization, and all the many ways you can get involved now or later on the lifelong learning journey.
The peaceful, equitable, just world we are dreaming of is within all of us right here and right now. Let's help youth bring this to life.
Upcoming Better World Education Jobs
The Job: You've got the passion, skills, and experience to bring global learning curriculum to many students and teachers. You're ready to execute on ambitious goals while learning from and with teachers, students, and school leaders along the way. (Full Job Description)
Story & Lesson Plan Creation
You:
Love narrative writing and lesson plan creation
Have a passion for ethnographic approach and beautiful writing
Have experience engaging youth with awesome lessons and humanizing content
Care about style and tone and all the details, too
Are eager to write content that deepens classroom curiosity about self (and classroom community), others (humans featured in our stories), our world (our climate, environments, other species), and the interconnections between all of these
Let's Bring Humanity Into Education
Let's connect on this journey to transform education! Say hi below and stay tuned on the journey. We welcome mission-aligned humans to connect, and we're curious to learn where you see yourself contributing to this Global Learning Journey. This mission is going to take all of us. Let's Be WE.